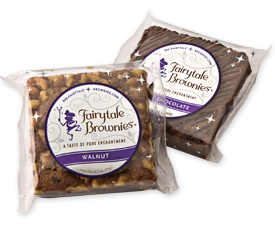 Specialty Retailers & Gourmet Grocers
Fairytale Brownies sells wholesale to qualifying customers. Our all-natural perishable product has a shelf life of 14 days ambient, 30 days refrigerated and 6 months frozen. Back stock should always be kept frozen. $500 minimum per order.

For wholesale inquiries or to order, please contact us at (602) 489-5135 or wholesale@brownies.com.