×
SALE

BEST-SELLERS

OCCASIONS

GIFT TYPES

SHOP BY PRICE

BUSINESS GIFTS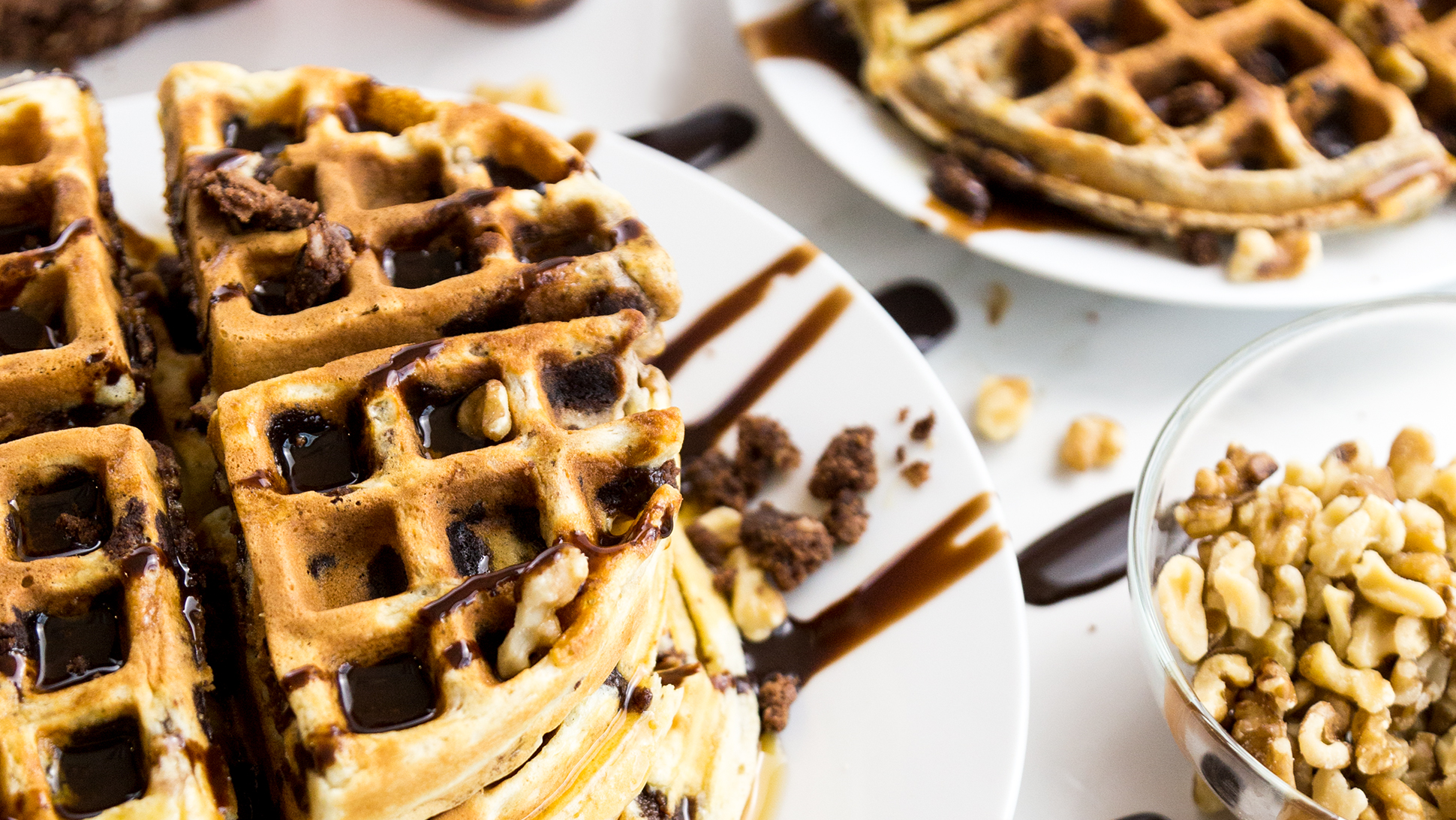 Ingredients:
1 3/4 cups all-purpose flour
1 3/4 tsp baking powder
1/8 tsp fine salt
2 large eggs, room temperature
1 large egg white, room temperature
1 1/2 cups milk, room temperature
1/2 tsp pure vanilla extract
1/4 cup unsalted butter, melted
1/4 cup sugar
4 Chocolate Chip Fairytale Brownies
Your favorite toppings
Directions:
Preheat waffle iron to medium-high. Whisk flour, baking powder and salt in a large bowl.
Separate 2 large eggs and put all the whites in a large bowl.
Whisk the egg yolks, milk, vanilla and melted butter in a medium bowl until batter is formed.
Whip the egg whites until they begin to hold a soft peak.
Sprinkle the sugar over the whites and continue beating until they hold a soft peak.
Fold 1/3 of the egg whites into the batter to lighten the base, then add the remaining whites.
Gently fold in the crumbled brownie chunks.
Pour into waffle iron and cook until crisp or the iron stops steaming (about 5 mins). Repeat for additional waffles.