×
SALE

BEST-SELLERS

OCCASIONS

GIFT TYPES

SHOP BY PRICE

BUSINESS GIFTS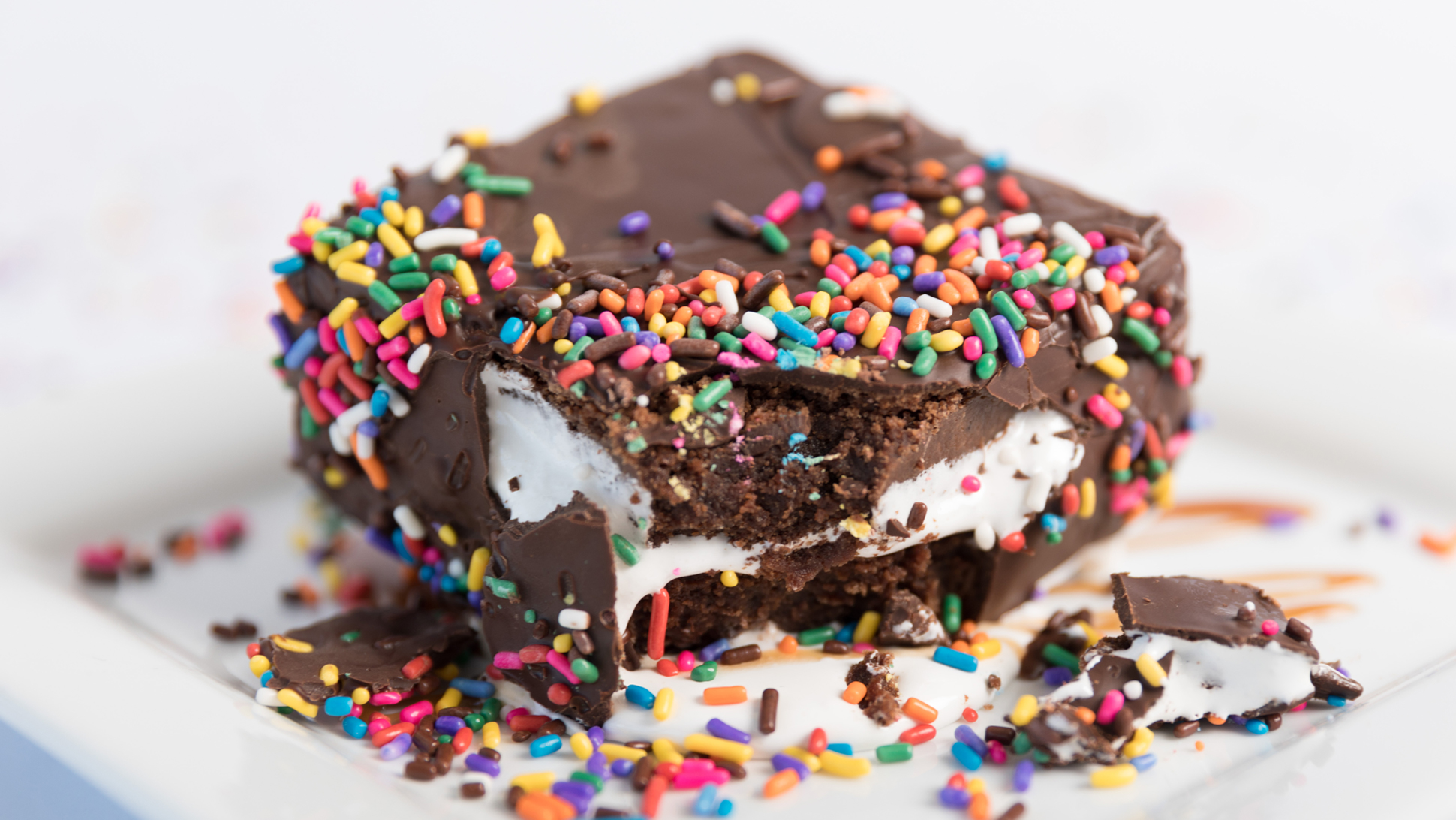 Ingredients:
8 Original Fairytale Brownies
Marshmallow fluff
2 lbs dark dipping chocolate
Rainbow Sprinkles
Caramel sauce for garnish
Directions:
Place 4 brownies, top side down and spread marshmallow fluff evenly across. Top with other 4 brownies. Wrap each "pie" in plastic wrap and freeze for 1 hour.
Once pies are frozen, place dipping chocolate in a microwave safe bowl and melt according to package directions.
Remove pies from freezer and unwrap. Dip each pie in melted chocolate. Shake gently to remove excess. Place pie on a Silpat or parchment lined sheetpan. Immediately sprinkle the pies with sprinkles. Transfer to fridge to set completely.
To serve, place a small scoop of marshmallow fluff in center of plate. Drizzle with caramel sauce. Place the Moonfetti Pie on top and add additional sprinkles. Serve and enjoy!