×
SALE

BEST-SELLERS

OCCASIONS

GIFT TYPES

SHOP BY PRICE

BUSINESS GIFTS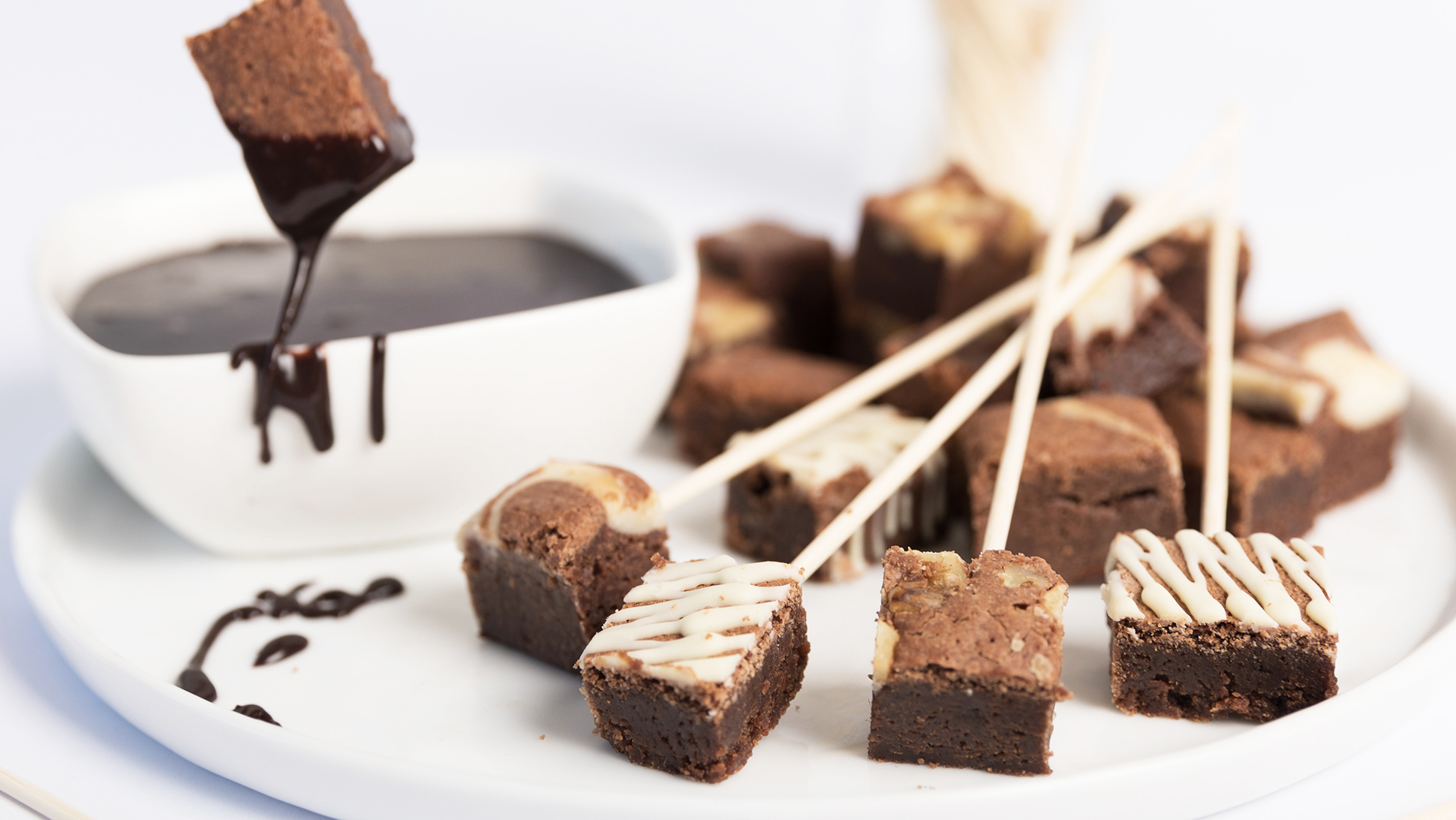 Ingredients:
1 1/2 cups premium unsweetened cocoa powder
1 tsp cinnamon
1/2 tsp cayenne pepper
1/4 tsp chipotle pepper
2 1/4 cups granulated sugar
3/8 cup corn syrup
1 1/2 cups water
1 1/2 cups heavy cream
8 oz bittersweet chocolate, chopped
8 assorted Fairytale Brownies cut into bite-size squares
Directions:
Cut brownies into 6 pieces per brownie. Set aside.
In a medium bowl, sift the cocoa powder and spices together. Set aside.
Combine water, sugar and corn syrup in a saucepan. Set to medium-high heat and bring to boil. Simmer for 10-15 minutes.
Add the cocoa powder and spices to the mixture. Whisk until smooth.
Continue cooking over medium heat. Add heavy cream, bring to boil and simmer for 5 minutes.
Remove from heat and stir in bittersweet chocolate. Pour into fondue pot and keep warm. Serve with brownie bites and skewers for dipping.